Wildlife Experience is a U.S. based non-profit wildlife conservation organization dedicated to wildlife conservation through education.  Our mission is to increase environmental awareness for the welfare of our planet's wildlife species and their future.                                
With over 20 years of wildlife conservation experience in Uganda, Wildlife Experience aims to introduce people to the incredible animals, habitats and cultures of this beautiful country, and the surrounding countires of East Africa, with a unique Safari Experience like no other!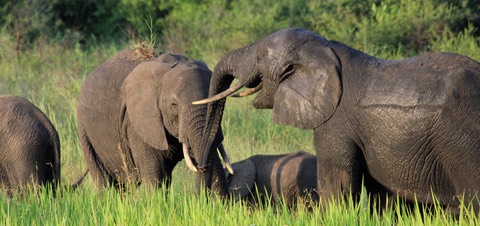 10 Day Uganda Safari  〰 4 National Parks   Gorilla & ChimpTracking, Game Drives, Boat & Foot Safaris, Cultural Experiences and More!  View Itinerary 
 Uganda  is home to half of the world's Mountain Gorilla population, over 1000 species of birds, 19 species of primates (including Chimpanzee and Golden Monkey), abundant rainforest and open savanna biodiversity and some of the most friendly people you will ever encounter.                                               
No other African country offers the diversity of flora and fauna like Uganda!
     Why Choose Wildlife Experience for your safari?
Specializing in Wildlife                                                          When people have the opportunity to see animals in their natural environments a connection occurs that strengthens our respect and deepens our kinship with all living things, therefore more people should have the opportunity to experience Uganda.  Our insights, knowledge and years of wildlife conservation experience in Uganda enables us to provide our guests with a quality unique safari they will not receive anywhere else.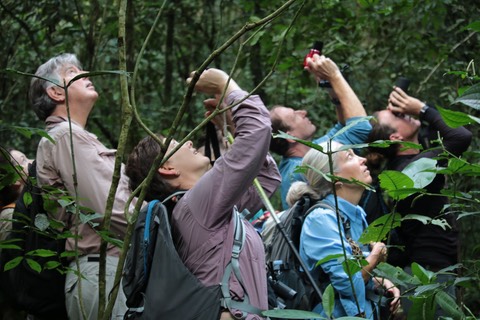 Value Packed Itineraries                            We safari by foot, boat and outfitted safari vehicles.  We provide exclusive intimate cultural activities, Gorilla and Chimp permit inclusions, English speaking guides with advanced knowledge and skills, the opportunity to participate in our Community Action Projects while on safari and personalized attention from our founder Beverly Critcher on our Group Safaris.  We provide quality safaris to Kenya, Tanzania, Rwanda and Burundi as well.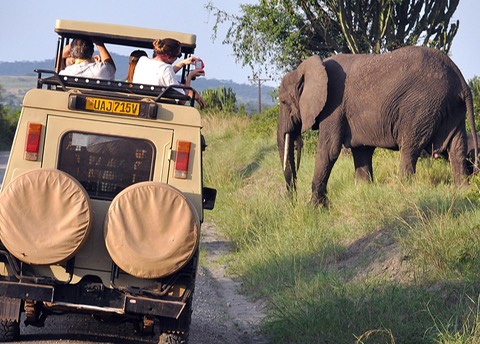 Go with someone you TRUST                         Planning an African Safari is a big decision and having someone who understands both U.S. and Ugandan customs and cultures is invaluable!  Our scheduled group safaris are personally guided by our founder and our enthusiastic local experienced guides who have been a part of the Wildlife Experience family for many years.   
Our founder Beverly Critcher has worked with 100s of species of animals over the last 22 years in many different capacities and has been developing wildlife conservation projects in Uganda since 1998. 
By sharing our knowledge, expertise and insider tips, our safaris are designed with a personal touch to give participants an educational and fulfilling experience while capturing the pure essence of Uganda.  
Community Action Project 〰 ONLY On a W.E. Safari!        Sometimes when people come to Uganda on Safari they find themselves wanting to help the local communities in some way.  With our full safari schedule that can be very challenging, so most people think the only way to help is to give monetarily, but in fact, you don't have to have deep pockets to make a difference in someone's life on a Wildlife Experience Safari.   We make it easy for you to be involved in one of our Community Action Projects if you choose.  
After all of our excursions in the Kibale Forest, guests can choose to enjoy an afternoon of relaxation in the beautiful Kibale area or meet the local community and help Wildlife Experience distribute shoes or backpacks in a local village selected for our program.  Visit our Action Project Page for details.  

      A Percentage of your Safari is U.S. Tax Deductible!
Wildlife Experience is a 501 ( c) 3 non-profit wildlife conservation organization.  All of our profits support our conservation efforts both in the U.S. and in Uganda and   a portion of your safari qualifies for a taxable deduction!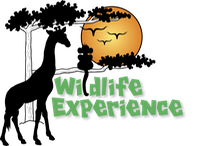 Connecting People to Our Natural World
(805) 649-5384
wexperienceinc@sbcglobal.net 
501-C-(3) # 77-0539107 * Seller of Travel # 2110504-40 * TCRC # 601066